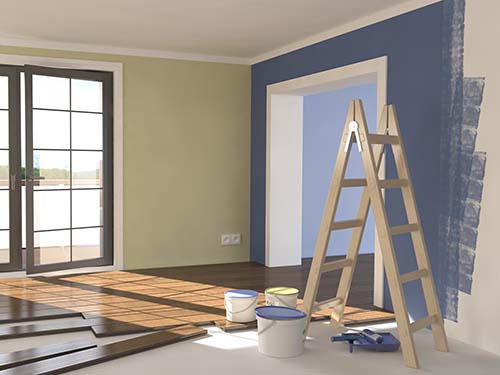 It is not exactly a secret that inflation is a significant issue. With inflation continuing to increase the cost of living all over the world, there are many people who are looking for ways to save money. Home improvement and renovation projects have been popular during the past few years, but many homeowners are starting to put them on hold because of how expensive everything has gotten. What are some of the ways you can save money on your home repair and renovation costs?
Know What You Can Do Yourself
First, you need to think about home repairs that you can complete on your own. It has gotten exceedingly expensive to call the contractor for help. There might be some small issues that you can handle on your own. This might include broken cabinet pulls and slanted doors. On the other hand, you need to think about your safety. For example, you should never work on a gas line yourself unless you are properly certified.
Scale Back The Price Of The Renovation
You might also need to scale back the scope of the renovation project. For example, if you were going with a specialty company for those beautiful kitchen counters, you may want to go with a less expensive option. You might even be able to find a single company that can handle everything for you, which means that you may enjoy a significant discount.
Consider Going With Used Options
You might be able to save even more money if you go with a used option. For example, if you are looking for a way to save money on kitchen cabinets, consider looking for the second-hand often that someone is trying to get rid of. This is also a great way for you to protect the environment. When you work with a kitchen contractor, see if they know somebody who is looking to get rid of kitchen items. They might give you a discount if you take them off of their hands.
Save Money On Your Repairs And Renovations
These are a few tips you may want to follow if you are looking for a way to save money on repairs and renovations. Make sure you know what you can do yourself and when you need to reach out to a professional.